When it comes to medical science, nursing is no less complicated as a professional course compared to doctoral training. Latest researches in the field of biotechnology and pathology have opened various avenues in the nursing field, going all the way from intensive care to prosthetic limb rehabilitation. Amongst these new fields is the ocean-deep area of psychiatric or mental health nursing. This is a highly specialized and focussed area of healthcare practice that deals with the diagnosis, treatment and recuperation of individuals suffering with mental dysfunction. Unlike physical health nursing, psychiatric care can be required by persons of all age groups, creeds, genders and genetic disposition. In fact, recent surveys indicate that people living in modern communities are twice as likely to develop a mental condition than a physical ailment. Therefore, it is essential for every healthcare industry to have an equally trained roster of psychiatric nurses as the other non-specialized unit.
Just as the purview suggests, psychiatric nursing is a particularized field that should be entered after thorough training and learning about the mental health therapeutic strategies. The typical path of a mental health nursing career begins with a bachelor's degree in general nursing, which is followed by a master's, doctorate or certificate course in the specified area. One may also choose to complete a one-year internship program in a certified mental health facility. Once you've crossed the hurdle of procuring your degrees, the only challenge left to tackle is understanding the duties of a mental health nurse.
The professional role of a psychiatric nurse can be classified in three categories, namely, assessment, monitoring and support tasks. Further advanced education can allow them to serve as managers for individuals who are decapacitated by eating disorders, substance abuse, geriatric or paediatric concerns also. However, in general, the functions of a mental health nurse can be enumerated as follows:
CONDUCTING EVALUATION AND MAINTAINING RECORDS
From the moment a patient reaches thee healthcare facility, nurses are expected to record the symptoms exhibited, prognosis, prescription and other demographic data about the person in databases. Psychiatric nurses also assist the psychiatrist in quantitative estimation of the severity of the condition.
DESIGNING AND SUPERVISING EXECUTION OF TREATMENT PLAN
Every medical condition requires different treatment approaches, which should then be personalized based on the current state of the patient. Nurses are required to facilitate this process of making, applying and revising treatment plans. All those nurses who have attended thorough Online assignment help counselling sessions would already be accustomed to the self-same activity.
ADMINISTER MEDICINAL AND PHYSICAL THERAPY
When the effects of a psychiatric illness are visible on the health of a person, nurses are tasked to make a diet, lifestyle and supplement regime, so that the individual's body can heal simultaneously with their mind. Knowledge of operating medical devices and interpreting medical reports to come in handy here.
RAISE AWARENESS ABOUT PRESSING PSYCHIATRIC ISSUES
As frontline workers, nurses are the only ones who get to interact with the family of a patient over an extensive period of time. Thus, they are in the best position to sensitize people about the prevalence of mental disorders and train them in the supportive care mechanism practicable at home.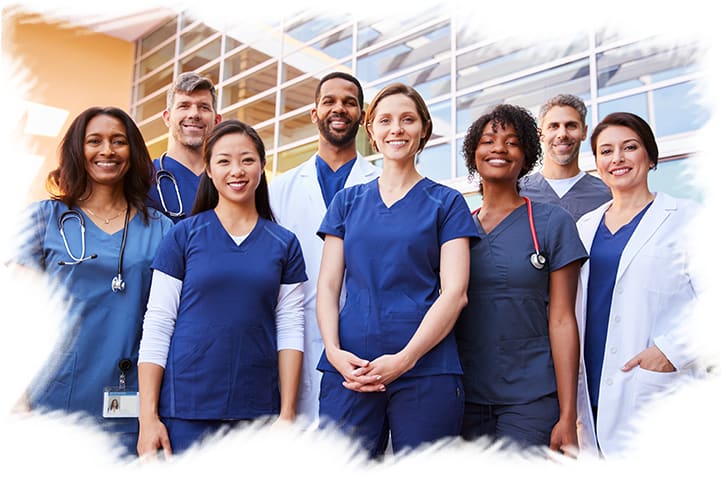 CONTRIBUTE IN SETTING UP A CONDUCIVE WORKSPACE
An ideal psychiatric nurse is self-motivated, empathetic, non-judgemental, a quick learner, and a strong leader. S/he should be able to do the best for all the people around him/her, including their peers and patients. It is only with their dedication that mental health nurses can make an impact on the community's values.
Performing the role of a mental health nurse can be quite challenging but an equally rewarding endeavor for professionals. Working on odd times, holidays and weekends pay off when you see the successful integration of a healthy person into society. If you're also on the path to becoming a psychiatric nurse, make sure that you don't fall in the traps of case study help or education schemes. Modern-scale curriculum and extensive training in a stimulating environment are essential to hone your talents. So, give your career a head start by enrolling in USA's top universities and Sample Assignment's comprehensive student packages. This is the gateway to your life – don't miss out on the good due to a few limitations!